The presenter has activated the presenter mode. Would you like to follow?
Follow presenter
You are following the presenter.
Stop following presenter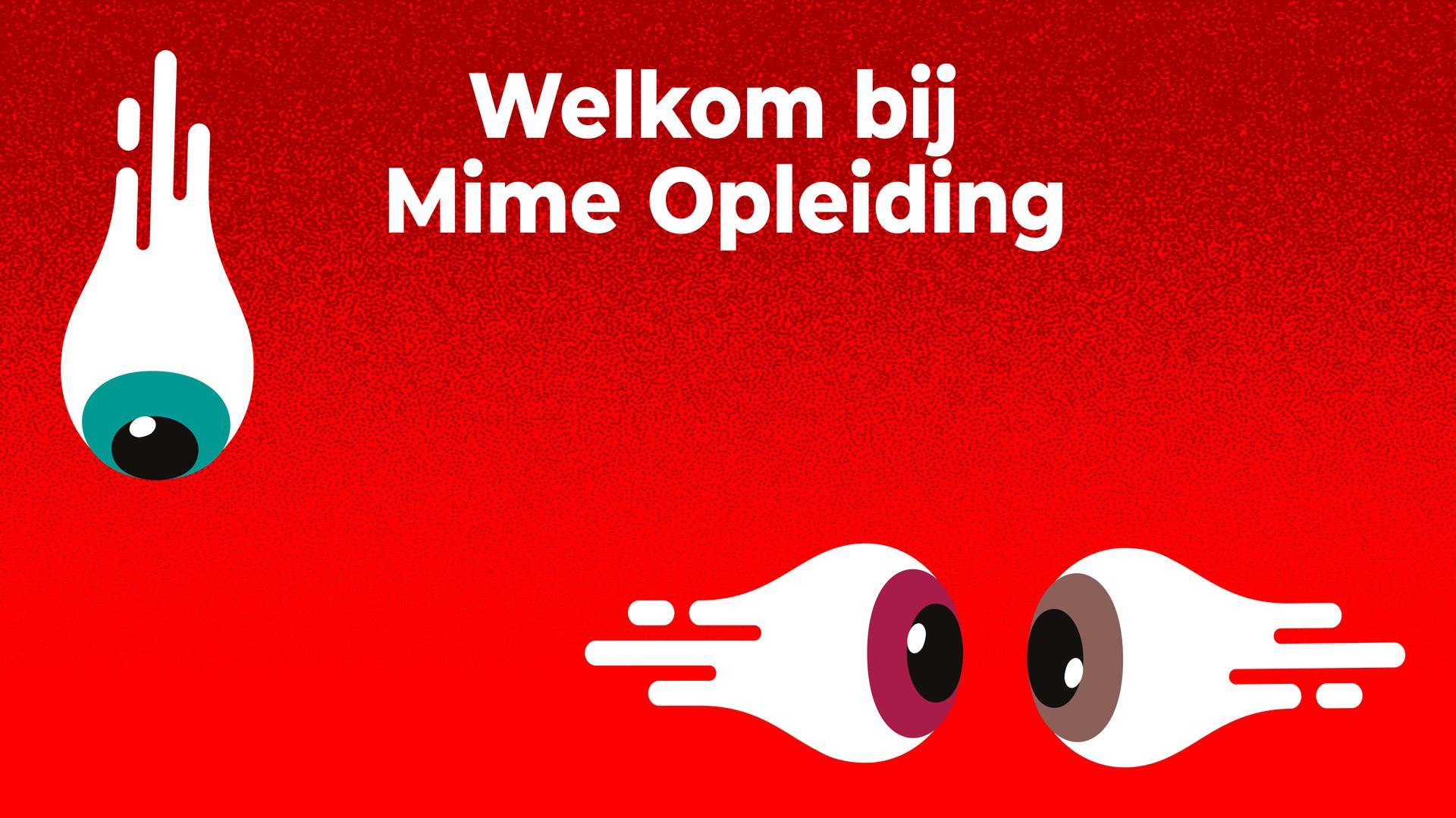 Welkom bij de Mime Opleiding
Alles begint bij beweging!  
Bij de Mime Opleiding gaat het niet over 'doen alsof', maar over het 'zijn': op de speelvloer spelen met dat wat er is. Je leert je lichaam in te zetten om verhalen te vertellen en om theater te maken: jouw lichaam in verhouding tot andere lichamen en in verhouding tot de ruimte. Daarna kunnen er andere elementen bij komen: tekst, decor, kostuums, muziek, video, technologie. De mime opleiding is een interdisciplinaire opleiding. 

Je wordt opgeleid tot autonome speler en theatermaker. Een speler die als theatermaker kan meedenken en een theatermaker met een eigenzinnige maakstijl. Op de mime opleiding leer je je lichaamstaal te analyseren, theatraal toe te passen en ontwikkel je je eigen handtekening. De basis is de 'mime corporel' of mime techniek. Dit is onze gemeenschappelijke taal. Maar aan alleen deze techniek heb je niets, dat wordt saai. Je bouwt op deze techniek verder aan je eigen ontwikkeling. Op de Mime Opleiding groei je uit tot een eigenzinnige speler en theatermaker met een sterk fysiek bewustzijn en een persoonlijke stijl. 

Mocht je verder vragen hebben dan kun je deze stellen aan onze studenten in de live chatsessie op deze pagina of de video call bijwonen waarin je de artistiek leider, een aantal docenten en studenten spreekt over de opleiding.

Live video call: a talk about the Mime
What do we do? And what are we looking for? (NL/ENG)

Zaterdag 29 januari
13:00 - 14:00 uur

Maak kennis met de opleiding: Wat is mime? Wat is theatermaken op de mime? En waar komen mime-studenten terecht? Een gesprek met studenten en de artistiek leider van de Mime Opleiding.

Let op: Zoom installeren? Klik hier

Live chat

Zaterdag 29 januari

14:00 - 15:00 uur
Stel je vragen in de live chat.
Meer informatie over de opleiding
Meer informatie over de opleiding, ga naar de opleidingspagina van de Mime Opleiding

Dit is een impressie van verschillende mime-gezelschappen en regisseurs die met mimers werken. We willen je op deze manier een beeld geven van de grote verscheidenheid binnen de mime.  
In deze video:  

Horror - Jakop Ahlbom 

Headroom - Boogaerdt en Van der Schoot 

TrÆns - Igor Vrebac 

Reverse - Johanne Bellinkx 

Huid - Boukje Schweigman/Slagwerk Den Haag 

Wo-man - Golden Palace 

The Unpleasant Surprise - Davy Pieters 

Het verhaal van het verhaal - Theater Artemis/Jetse Batelaan 

Paradijsvertraging - Collectief het Paradijs
Wil je meer trailers zien van voorstellingen? Of informatie over de inhoud van de opleiding en hoe de studiejaren eruitzien? Neem dan een kijkje op onze website. Ook vind je daar info over selectieprocedure en toelating.

Mime-les: Improvisaties op basis van mime-technieken (1e jaars)

Een compositie ontstaan vanuit improvisaties op basis van mime-technieken. 

Docent - Riet Verhelst
Video - Aleksej Ovsiannikov (student Mime)
Spelers Mime Opleiding - Estela Canal Parejo, Balthazar Glotain, Giari Knaapen, Annabel Koele, Anou Maarsingh, Emiel Sanders, Julius Schraven, Fran Vozila en Djame de Vries.
Eigen Werk studenten afstudeerjaar 2021 

In het vierde jaar schrijven de studenten een essay en een ondernemingsplan waarin ze hun plannen voor de eerste twee jaar na het afstuderen beschrijven en ze werken met een regisseur aan de klassikale afstudeervoorstelling. Naast deze vaste onderdelen kunnen ze zelf bepalen wat ze nog willen doen in het vierde jaar. Mogelijkheden zijn o.a.: stage, volgen van lessen of een workshop,  een spelonderzoek, maken van een voorstelling.  

Hieronder staan een twee korte trailers en een interview met twee vierdejaars (lichting 2021). 
Honey, I'm talking about devotion (afstudeervoorstelling 2021)

Honey I'm talking about devotion is a physical whirlwind where human desire, brutality and tenderness come to the fore. You see a group of people who continue to diligently try to transcend the everyday as well as themselves. Amidst trashy karaoke and glittery curtains, the tone changes in a blink. 
It's not a new story, we know it all too well. We live, we love, we die. There is no sublime message, come in and enjoy. 


Aleksej Ovsiannikov, Charlotte Gillain, Gerben Vaillant, Niels van Heijningen, Rachel Schuit*, Ruth Borg and Tom de Ronde*.  
*Due to some unfortunate injuries both Rachel and Tom will not be performing on the recording of this performance. 
Meer informatie: klik hier 

Le petit-déjeuner sur l'herbe (somewhere) (Gerben Vaillant)  
Le petit-déjeuner sur l'herbe (somewhere) lijkt nog het meest op een anarchistisch schilderij van een constant afbrokkelende tussenwereld met dunnen plastic wanden. Een mistroostige plek waar desondanks mensen verblijven die proberen er het beste van te maken. Ze zoeken het beste uitzicht dat ze hier kunnen vinden. Net daarin schuilt een atmosferische poëzie die van het ruwe en ongepolijste beeld een schilderij maakt dat zonder moeite uiteenvalt in dans of tragedie. Het daagt je als toeschouwer (getuige?) uit telkens weer je manier van kijken los te laten, waardoor je in het marginale een vreemd soort van schoonheid kunt ontdekken. 
Concept / Regie: Gerben Vaillant Spel: Tim van Dongen, Jesse Debille, Charlotte Gillain, Jente de Motte, Luuk Weers Film: Alessio Reedijk Begeleiding: Loes van der Pligt, Jan Taks Fotografie: Elliot Dehaspe Met dank aan: Timon Persoon, Hessel Hilgersom en de AHK mime-opleiding 

Meer informatie: klik hier  

Interview Gerben Vaillant en Aleksej Ovsiannikov

Dit is een interview met Gerben en Aleksej (lichting 2021). Ze gaan in gesprek over hun eigen werk en over de mime-opleiding.

Interview staat op de website van de ATD Open dag 2021: klik hier
Samenwerking met de opleiding Scenografie

Op de mime-opleiding wordt veel interdisciplinair gewerkt. Dit is een project waaraan mime-studenten hebben gewerkt met een afstuderende student van de scenografie-opleiding op de ATD. Ze hebben gebruik gemaakt van virtual reality.

Edda & Avan
Edda is a young woman and can be described as a Hikikomori. This term describes someone who shut themself off from the physical world. She spends her time on her own in her room. In a chat she meets Avan, possibly also a Hikikomori. As they are physically apart they schedule to meet in a digital surrounding. Together they explore the possibilities of an online world and an online body. 

concept, direction & scenography: Katharina Wegmann 
performers (mime department): Pleuni Veen, Nick Deroo 
producer: Willem Weemhoff 
creative technologist: Keez Duyves 
lighting and environment programmer: Hicham Bendriss 
avatar programmer: Henk Nijman 
composer: Lisa Weyrauther 
production: Paula Braas 
technical production: Dave Krooshof 
camera: Hans de Jonge
Winnaar VSCD Mime Prijs 2021

8: Metamorphosis - NB Projects/Nicole Beutler

Winnaars Amsterdam Fringe Awards 2021 


Kibra Silensio - Ritzah Statia (lichting 2016) 
After THe Echo - Nick Deroo (lichting 2020) Tom de Ronde (lichting 2021)

Lees hier het artikel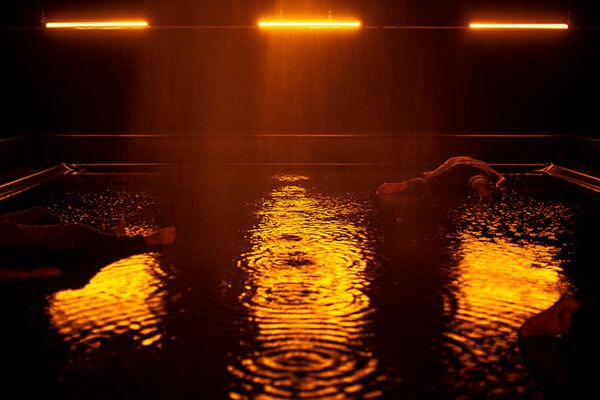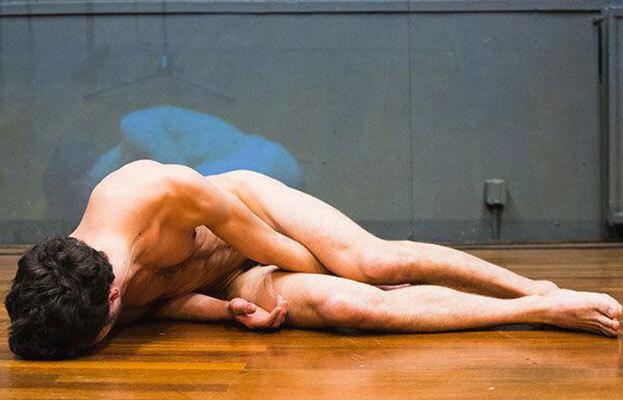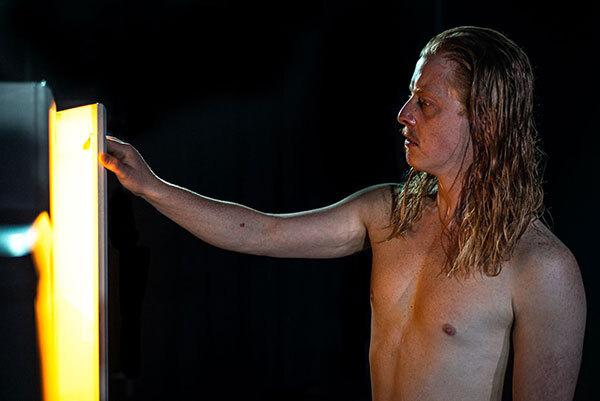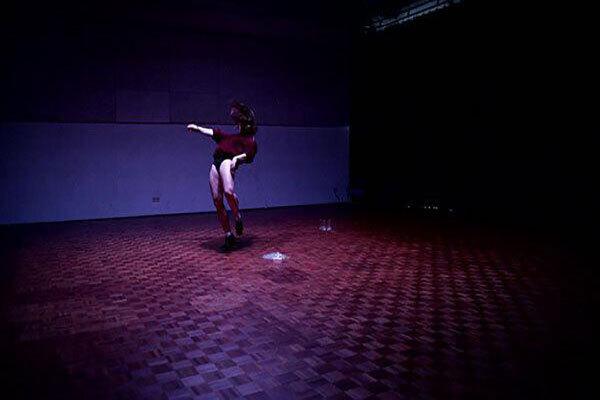 acteren atd-opendag bachelor create creative performance theater