The presenter has activated the presenter mode. Would you like to follow?
Follow presenter
You are following the presenter.
Stop following presenter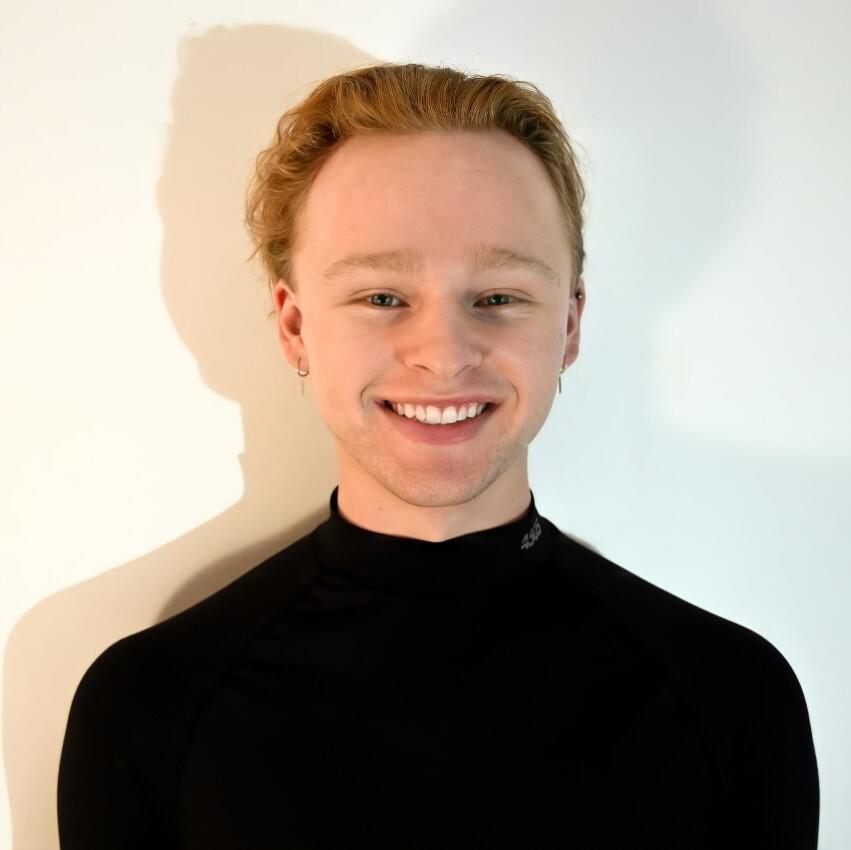 Björn Bakker
Modern Theatre Dance
May 17th, 2000
Biography
Björn Bakker is a 21-year-old Dutch dancer and finishing his dance studies at the Academy of Dance and Theatre in Amsterdam, The Netherlands. He started dancing at an early age, next to acting and singing. He was developing those three skills over years and eventually graduated from the Theaterhavo/vwo (Highschool) in Rotterdam, The Netherlands in 2017. 
During his last two years of high school Björn got accepted for the Pre-University Course at Codarts in Rotterdam, where he stayed over two years developing his technical skills within Classical Ballet and Modern Dance. Soon after that, he got into the Modern Theatre Dance program at the Amsterdam University of the Arts where he had the opportunity to share creation processes of invited choreographers and self-creations. One of those self-creations was a performance with live and online audience, named BOXED which premiered in August 2020.  Björn decided to recreate this piece into a short film, BOXED II, which was recorded in December 2020 and will soon be shown at the be-Connected festival.
Projects shown at the be-CONNECTED festival
BOXED II by Björn Bakker
BOXED II is a short dance film which is created from thoughts about society putting us human beings, whether conscious or not, into different groups or what we call 'boxes'. We get easily labbelled by our appearance, the way we communicate and how we live our lives. But, who created those different boxes and which individuals are in charge of them? Our human brain learns from saving information that it gets from the outside world and therefore, I do believe that we are the ones creating society's boxes.
The dance film is an extraction of a live perfromance we started creating in December 2019 and only got to finish in August 2020.
Dancers: Björn Bakker and Lucie Delsus
Choreography, Video Editing, Stage and Costume Design: Björn Bakker
Cinematograpy: Janai Bart
Music Composer: Freerk Lenselink
Physical Culture Lab by Connor Shumacher 
Choreography is always and at anytime - a representation, a dramaturgy, of governance.
How we govern ourselves individually, communally, socially, and how the culture of the space is formed.
We have decided to practice two lines of governance, one based on rules and one based on principles.
There is a time for rules and a time for principles and this is an experiment of what type of intentions, behaviors and metaphors we want to live by in society.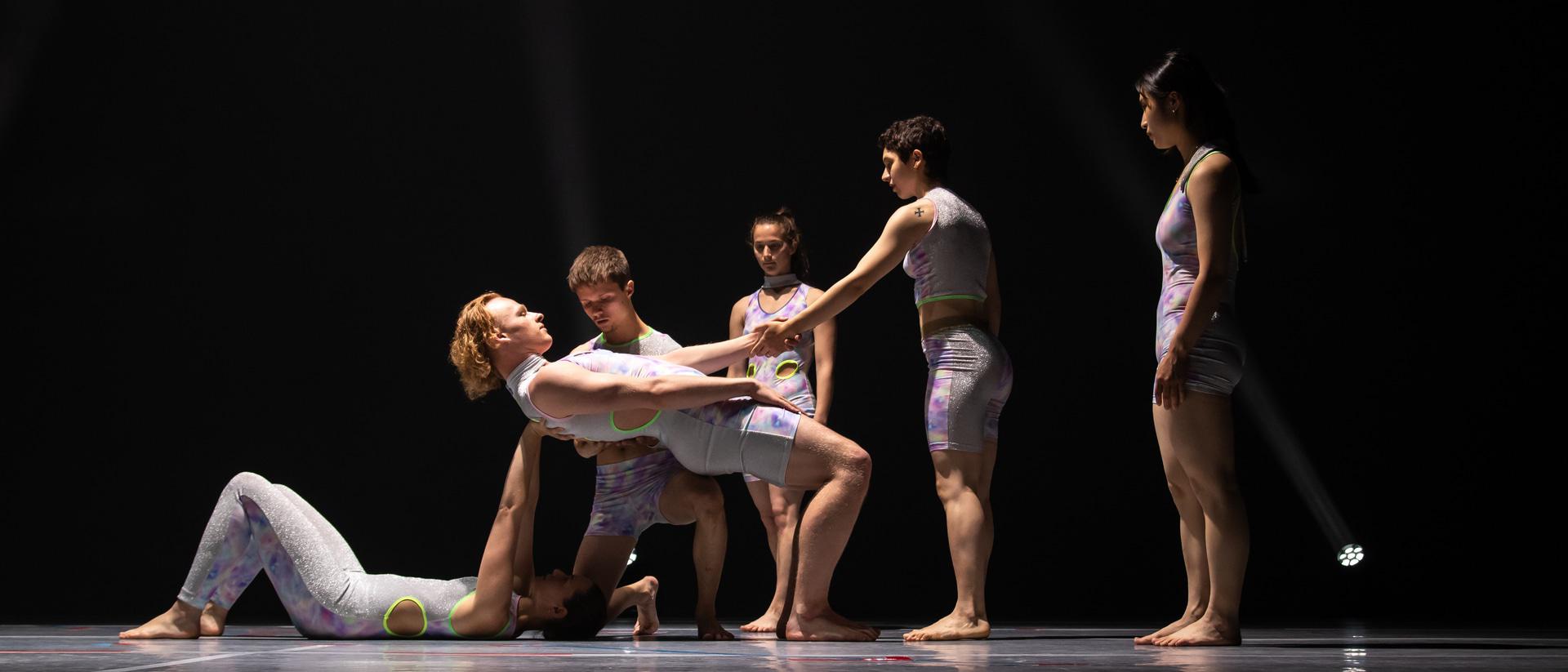 Other projects during my fourth year of university

As if I came home by Anabel Baraotte Moreno and Björn Bakker
'As if I came home' comes from a place of introspection which is defined as the habit or act of studying one's own mental and emotional state and process. Different elements are used to create an atmosphere where contracts enrich the hyptonic state which both the audience and performer experience.  The french language is not intended to be used as a communication tool but to be approached as musicality and rhythm. 
A research has been done about how elements influence each other when investigated paralelly in both the body and the sound, time and speed, live voice and recordings, volume, pitch, textures and spaces. 
Muktzeh by Dana Raz

In October 2019, I got the chance to be an intern for Dana Raz, dancer/choreographer from Spain and former dancer of the Kibbutz Contemporary Dance Comapny (KCDC). She started her own project based company after leaving KCDC and has premiered several pieces over the years.
Muktzeh is a contemporary dance piece created from thoughts about monotheistic religions and the relation to violation of rights, inequality, indifference, or chauvinism. We performed Muktzeh twice and we are planning on touring in Russia in August 2021.
Contact
Instagram: @bjorn.bakkerr & @bb__projects
Tel: +31644718500
Email: bjornbakkerr@hotmail.com