Lucie Delsus
The presenter has activated the presenter mode. Would you like to follow?
Follow presenter
You are following the presenter.
Stop following presenter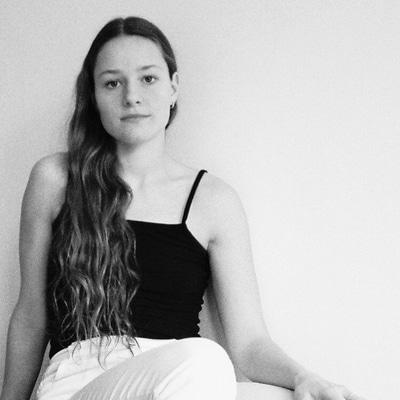 Lucie Delsus grew up in The Netherlands in a Dutch/French family. She is a 21-year-old dancer who is currently in her last year of studies at the Modern Theatre Dance department at the Amsterdam University of the Arts. Her internship was supposed to take place with Cullberg in Stockholm but due to the pandemic it got cancelled. Instead she worked with the Amsterdam based choreographer Keren Levi before joining Skånes Dansteater for the production Picnic in the Park - About a Blanket by Anette Jellne. While studying in Amsterdam, Lucie has collaborated with other artists on interdisciplinary art projects and site specific projects.