Veza Fernández
The presenter has activated the presenter mode. Would you like to follow?
Follow presenter
You are following the presenter.
Stop following presenter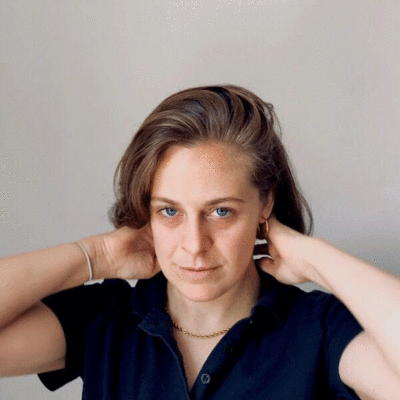 Veza Fernández
DAS Choreography
Veza Fernández (1986) is a dance, voice and performance artist interested in the political and poetic potential of the eclectic-expressive, navigating different genres, formats, institutional and underground scenes.
She is a queer feminist artist who works with many voices that form a unity in a sensual togetherness that encourages difference in care. She works with extreme vocal and physical states that challenge what is considered the norm, beautiful, etc.
She studied English and Spanish Philology and used to be a high school teacher until she could afford a living from making and performing. Additionally she is an actress, a stand-up comedian, a singer, a poet and a party lover.
Her solo piece "Calamocos or my grandmother was a poet who could not write" was awarded with the Best OFF Styria audience prize in 2014. She was awarded with the danceWEB scholarship (ImpulsTanz Vienna) in 2015 and in 2016 with the Stadt Graz Outstanding Artist Award.
Veza's artistic research explores the poetic, choreographic and political function of what brings together voices viscerally. She challenges the dominance of a beyond that is only one, using polyphony as a gathering, negotiating tool and queering tactic.