Pankaj Tiwari
The presenter has activated the presenter mode. Would you like to follow?
Follow presenter
You are following the presenter.
Stop following presenter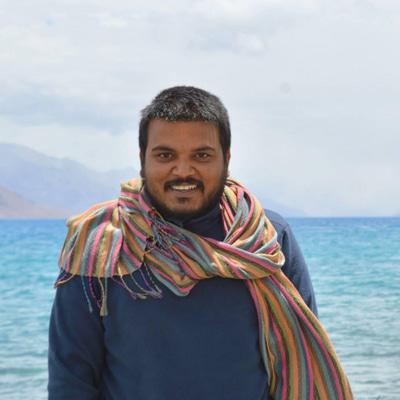 Pankaj Tiwari is a curator, theatre-maker and educator from India. Between 2011 and 2018, he worked as creative director for "The Fotons", a performance-based group from India. After working extensively on creating a dialogue between science, art and nature, he founded "Collective-PAST-Collective"(2018) in collaboration with Agat Sharma. 
Pankaj has also been the founder of several community spaces. Sabarmati Cafe & Theatre and Meraki's Kitchen & Theatre have been a few of his initiatives. He has been working with various colleges, universities and organisations as a facilitator, consultant, jury and advisor. Few of them include University of Delhi, Ambedkar University Delhi, IIT Gandhinagar, IIM Bangalore, Kranti Mumbai, Pradan Jabalpur, Breakthrough Delhi, Rangbhumi, Mumbai. 
He was a member of the advisory board of the first International Playback Gathering for Youth in India, Mumbai. He has also organised various art residencies in India and participated as an artist in residence in several international art residencies.
In his performances, he likes to design an experience for the audience. He is interested in exploring the possibility of using art as a means of conversation and communication within communities and institutions.