Andrej Nosov
The presenter has activated the presenter mode. Would you like to follow?
Follow presenter
You are following the presenter.
Stop following presenter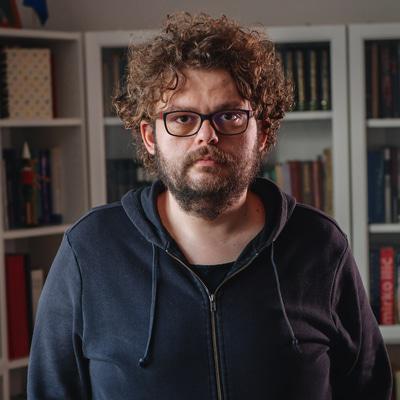 Andrej Nosov
DAS Theatre

Andrej Nosov (1983) is a theater director, producer, and activist based in Belgrade. He completed his education at the Faculty of Dramatic Arts in Belgrade. He directed plays, co-created performances, and curated programs in the last years in collaboration with major Western Balkan theaters and art institutions. 
As a theater maker, Nosov created theater works based on contemporary plays as well as collaborative processes with actors, dramaturges and other contributors opening space for unusual language, forms, topics and ways in the local context.
For more on his plays, consult his website.
He is director and founder of Heartefact (heartefact.org) which was established in 2009 in Serbia with the objective to support critical awareness and artistic engagement on current social and political issues with an emphasis on a responsible culture of remembrance, democratic values, and respect for human rights.  For the past 10 years, the organization has produced dozens of theatre performances, exhibitions, and artistic competitions; it has promoted regional artistic exchanges and platforms while also supporting young and grassroots artists.  
He is co-creating with playwright and professor Biljana Srbljanovic Biennale of New Drama which will follow up the the legacy of New Plays from Europe (Neue Stücke aus Europa) in Wiesbaden - in Belgrade (2021). Also, he is curating two festivals in Belgrade (Pride Theater Festival and HFestival).
Andrej Nosov also created Youth Initiative for Human Rights (yihr.org) and he collaborated with dozens of artists, activists and organizations on transitional justice, post-war reconciliation and European cooperation.