Charlotte Gillain
The presenter has activated the presenter mode. Would you like to follow?
Follow presenter
You are following the presenter.
Stop following presenter
Charlotte Gillain first studied at the bachelor of dance in education at ArtEZ, Arnhem. There she not only developed her qualities as a mover but also a strong desire to create. After that she graduated from the mime school in Amsterdam in 2021. Here she could finally combine her endless fascination for performing, moving and creating. Her work is often characterized by a distinct physicality with a slightly unpredictable presence, accompanied by strong imagery. As a maker she is ever intrigued by transformation, change and has a strong liking for the existential. She is originally from Kalmthout, a small village near Antwerp, and desires to build bridges between the Dutch mime and the Belgian theatre field.  
Over the years she has performed for makers such as: Houten Huis, Davy Pieters, Francesca Lazzeri, Simon de Vos, Jellie Schippers, Soraya Rademakers, Fabian Santarciel de la Quintana, Libertad pozo Rodriguez, Gerben Vaillant and Boogaerdt/Vanderschoot…

I've made up my mind, please don't confront me with the facts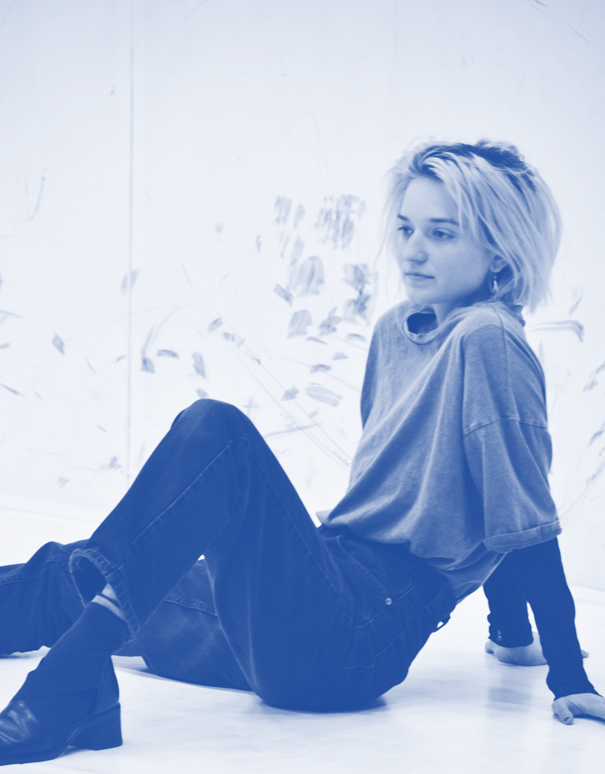 About my work - I've made up my mind, please don't confront me with the facts
As a maker and performer i've been challenging the notion of identity. More specifically, the ownership we all experience of our own identity. What would it be like to live in a reality where meeting a parallel version of yourself, that has it's own autonomous life, is not strange. The performance is an attempt to become the same person with multiple bodies, bodies that don't necessarily look alike. As an audience you enter an intimate, sensual and hypnotic space. A space where everything and everyone seems interchangeable.