MINA TOMIC
The presenter has activated the presenter mode. Would you like to follow?
Follow presenter
You are following the presenter.
Stop following presenter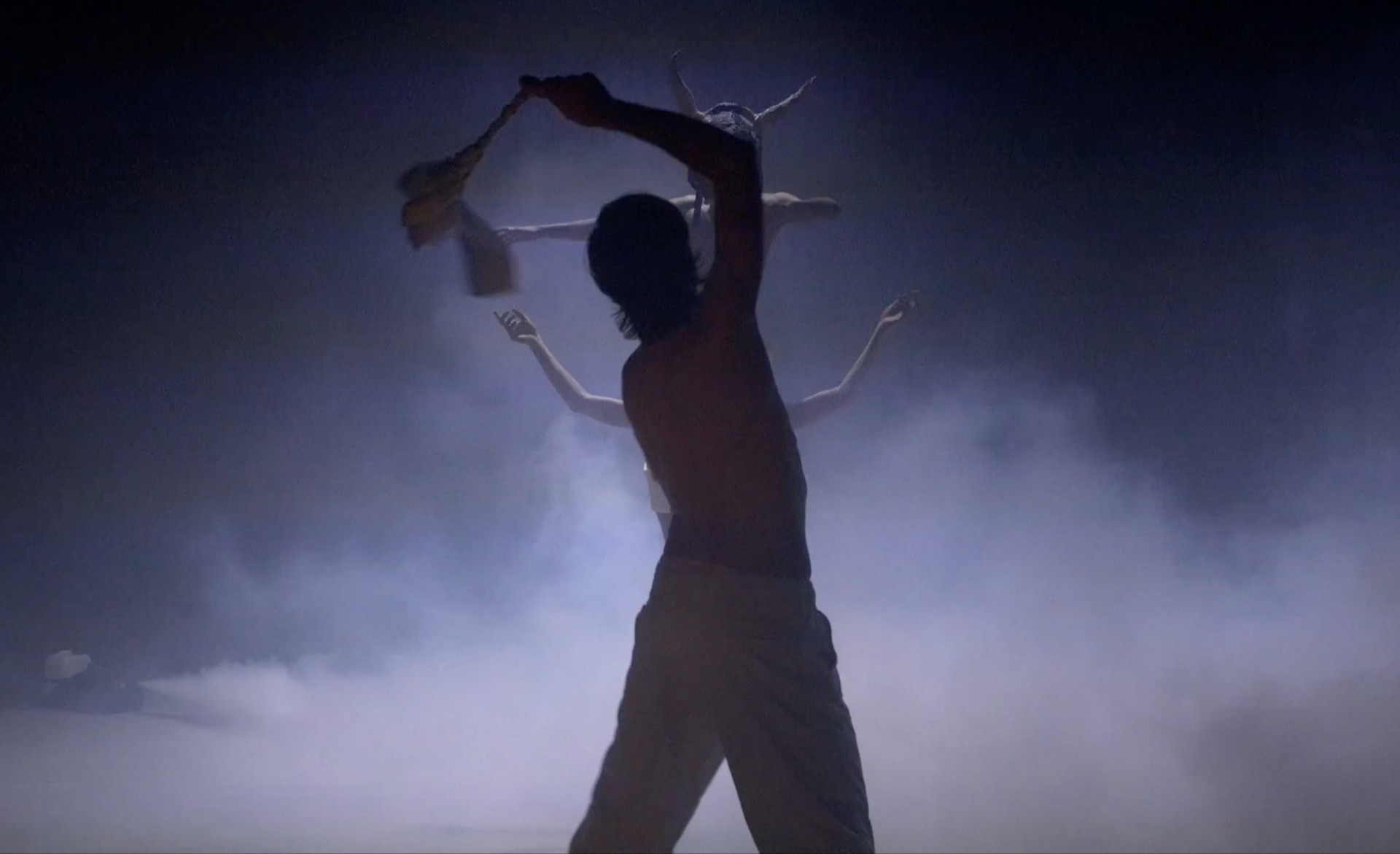 BOSA MINA
SNDO
BIO 
Bosa Mina combines physical and architectural practices to create movements and events that distort expectation, the body (of) language and the performed life. Born in former Yugoslavia, studied architecture at Lund University in Sweden and Fine Arts at Iceland Academy of the Arts, and has a diverse dance training of many places and years.  
A distortion of music from memories of Slavic Folk––to Turbo Folk sounds, composed in the musical structure of a fugue (from Latin fuga 'flight', related to fugere 'flee'). The theme of a fugue is stuck with itself and attracts everything else to evolve around it too. A fugitive play of satisfaction and ruin, desperately invading against the body of expectations, the speed of the body, and its default action. 
Featuring Songs
ZELENA JABUKA (GREEN APPLE) 
DIE4ME
TRAVA I NOĆ (GRASS AND NIGHT)
work by: Bosa Mina
sound: Bosa Mina /soundcloud  @ccocc  + mastered by mystical angel
performed by: Bosa Mina, Mami Kang, Omid Tabari, Tomislav Feller
Advisor: Nikola Knezevic