The presenter has activated the presenter mode. Would you like to follow?
Follow presenter
You are following the presenter.
Stop following presenter
too much in the head


Project by:
Marina Orlova (SNDO)
Sunday: 27.06.
Start: 16:15 (remains available afterwards)
What do we know about the inner life of Artificial Intelligence?
How are the thoughts moving there?
What happens in its dreams?
Can it get emotional?
What if it is emotionally unstable?
Can it have a mental disorder?
Does it need therapy?
A choreographic work that involves 3 dimensions of live improvisation: from performers, AI* and sound designer.
* The AI (Artificial Intelligence) in this piece is represented by a real text based neural network that was trained with the data from 35 interviews with neurodivergent people.
Concept, choreography - Marina Orlova
Performance - Asya Deynekina, Chen MingJou, Adam Jönsson, AI.
Programming - Artyom Kuznetsov
Sound design - Arieh Chrem
Scenography - Paulina Prokop, Marina Orlova
Advice - Eva Susova
Technical producing - Fred Rodrigues
Created with the support of IDlab
Many thanks to: Paca faraus, Biljana Radinoska, Ana Vujanovic, Bruno Listopad, Julcsi Vavra, Frits van Driel, Charlot van der Meer, Martin Kaffarnik, Rik van der Veen, Burkhard Körner and all the beautiful people who took part in the interviews.
Photos by Sonya Golovkova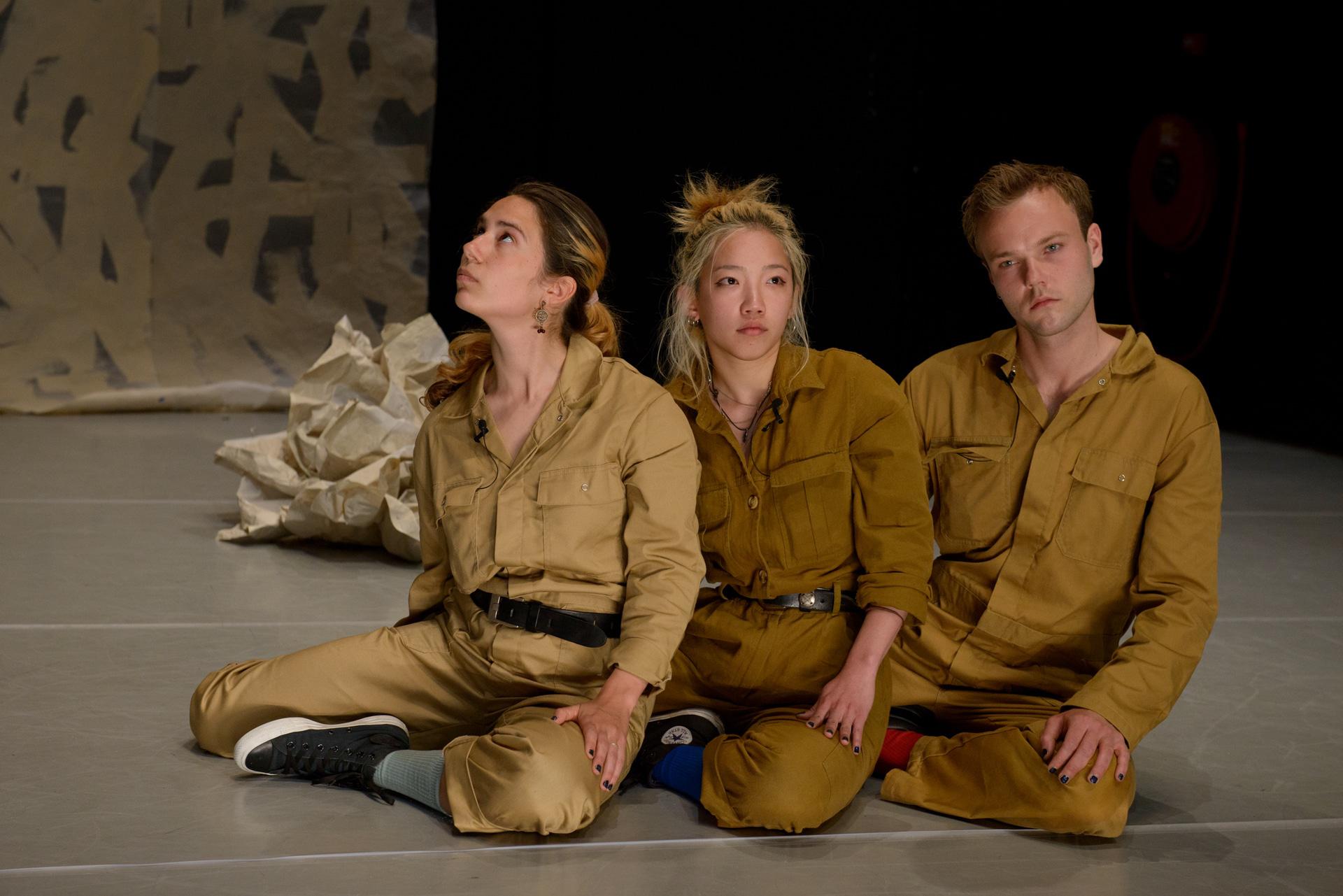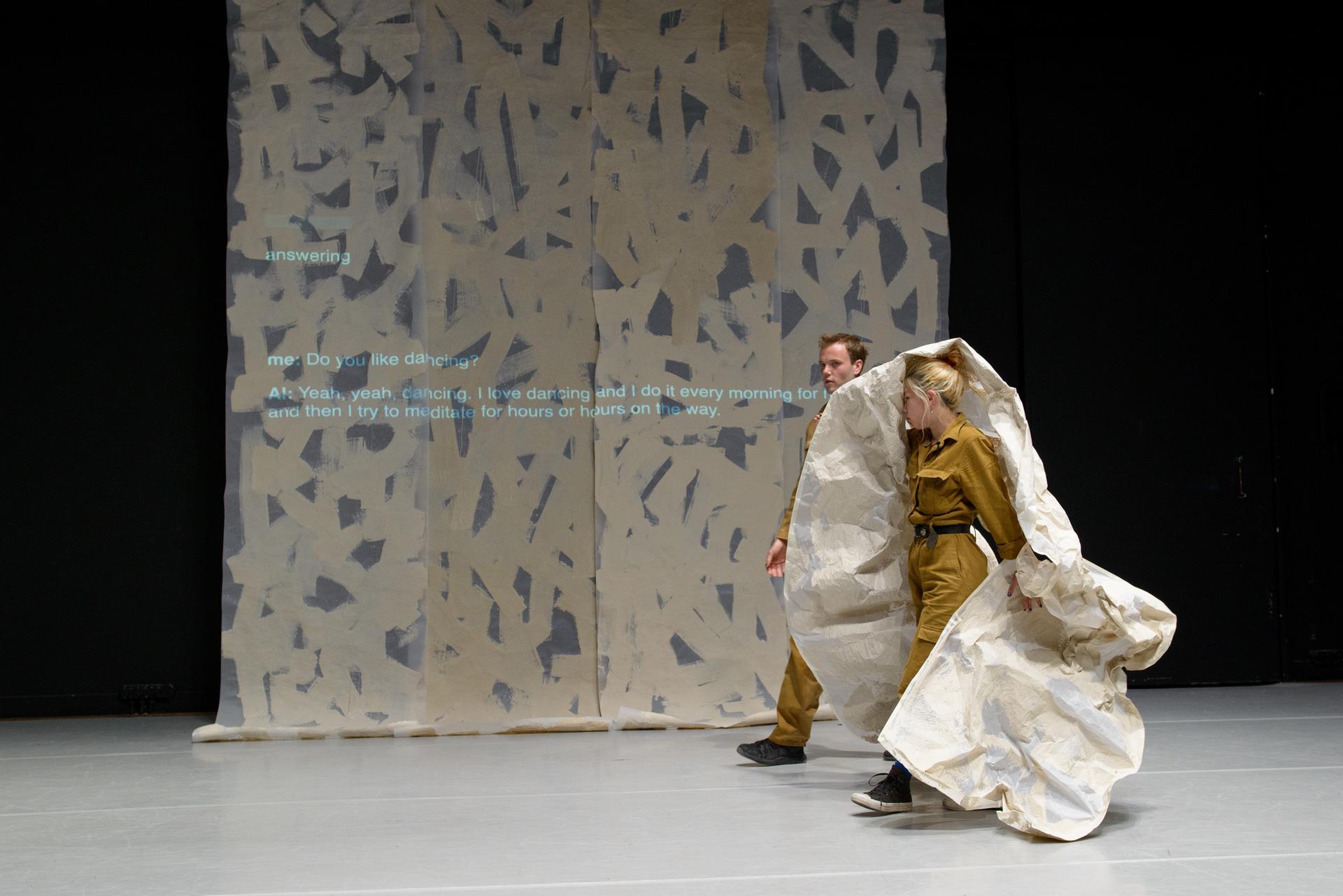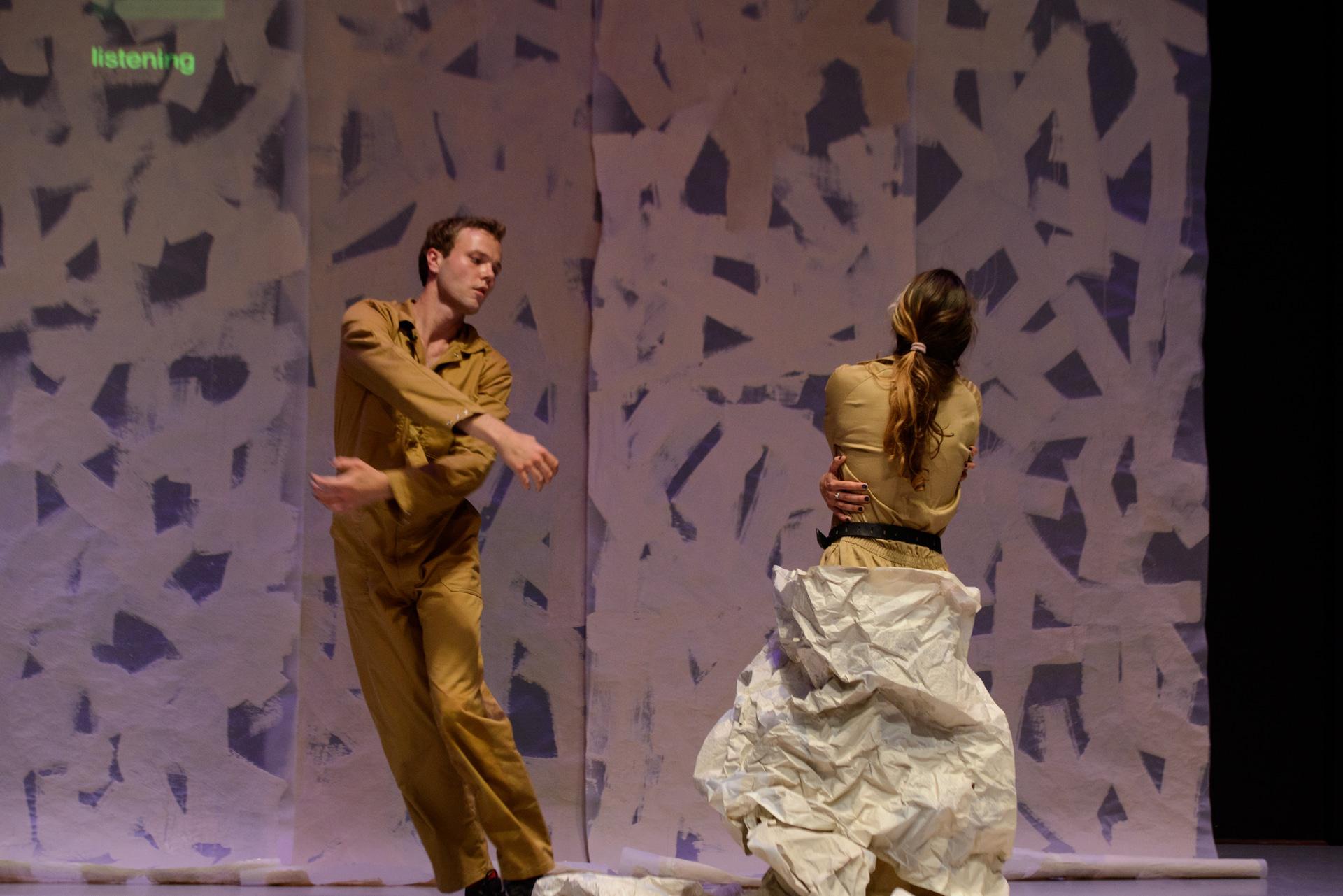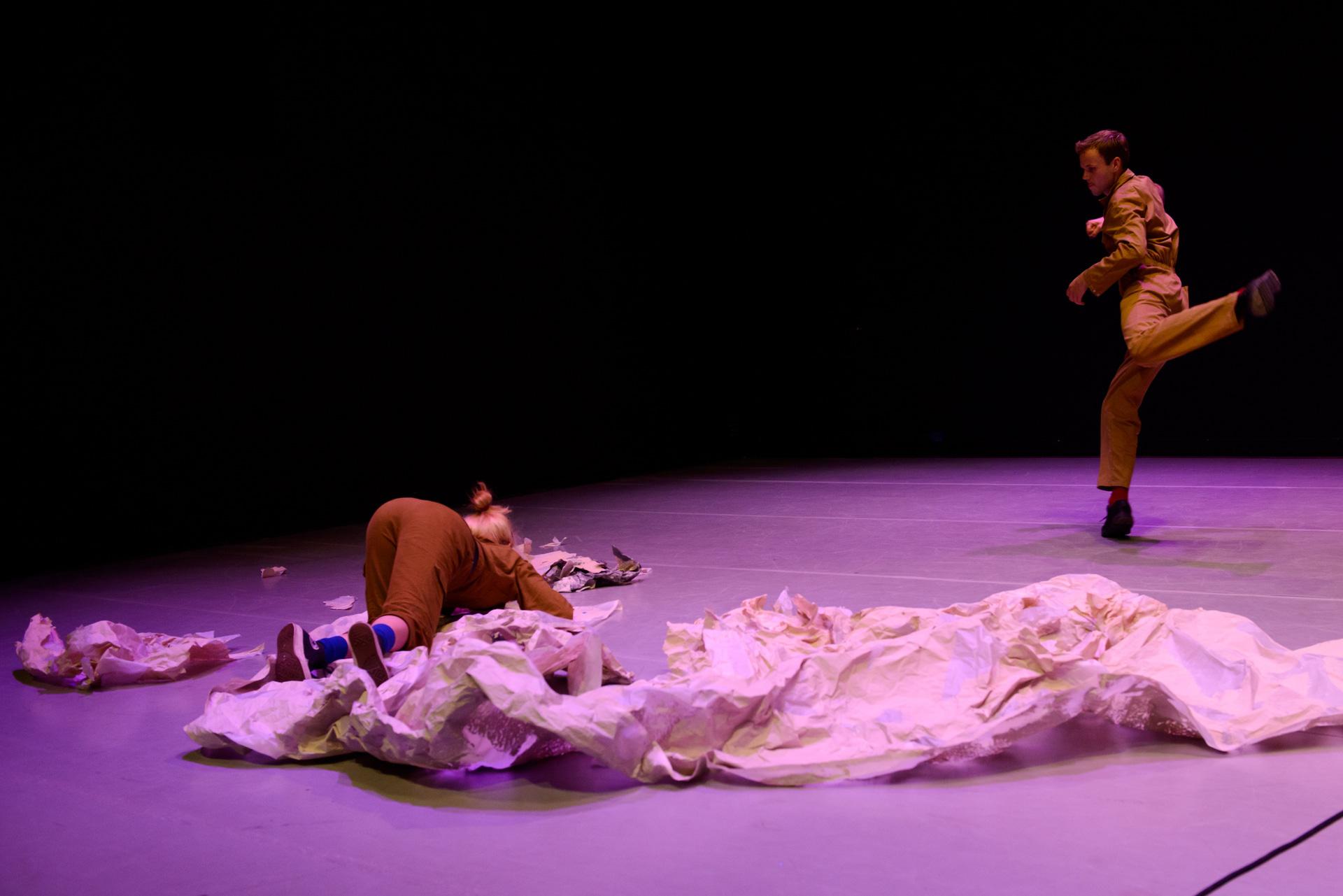 too much in the head trailer

Documentary about making of "too much in the head".
Artificial Intelligence Connecting Cultures Dance Dreamworlds Fiction Freedom of Movement Heritage Inclusion Interdisciplinary International Mental Health Nature Neuroqueer Opleiding Performance Public debate Sensitivity  Spoken ENG Technology Text-based