The presentor has activated the presentor mode. Would you like to follow?
Follow presentor
You are following the presentor.
Stop following presentor
Voelen in Begrenzing
Choreography: Faizah Grootens in collaboration with DD4
"Voelen in Begrenzing" is a dance performance created for and with the 14 dancers of Docent Dans 4. 14 individuals who are scanning and discovering an unknown territory. A game between standing in your power and being vulnerable. Who said that power, vulnerability, freedom and friction don't belong together?
DANCERS:
David Cham, Ivo Glans, Clifford Henry, Nadine Janssen, Freerk Lenselink, Tamara van Lent, Ainy Medina, Kelsey van Oers, Mihai Prună, Manouk Roberts, Ava Sopacua, Joury van der Vecht, Kimberly Vrolijk and Linde Wagemakers

Tuesday: 29.06.2021
Start: 19:45 (after premiere permanently streamable online)
CREDITS:
Cinematographer: Floris Verweij
Editor: Neldrick Martis
First assistant camera: Boyd Bakema
Gaffer: Emiel van Geenen
Technicians de Krakeling: Coen Gravemaker, Immanuel van de Ven
Sound recording: Dennis Schaffers
Sound design: Neldrick Martis
Production: Manouk Roberts, Rikke Rasmussen, Dorothea Sinnema
Assistant choreographer: Annemieke Mooij en Amber Veltman 
Music: Momentum by Nils Frahm, The Harp Theme by Federico Albanese, K-Cinerea by Bachar Mar-Khalifé
Location: de Krakeling 
Special thanks to: Lisa de Faria, Academie voor Theater en Dans: ATT, be-CONNECTED, de Krakeling, opleiding Docent Dans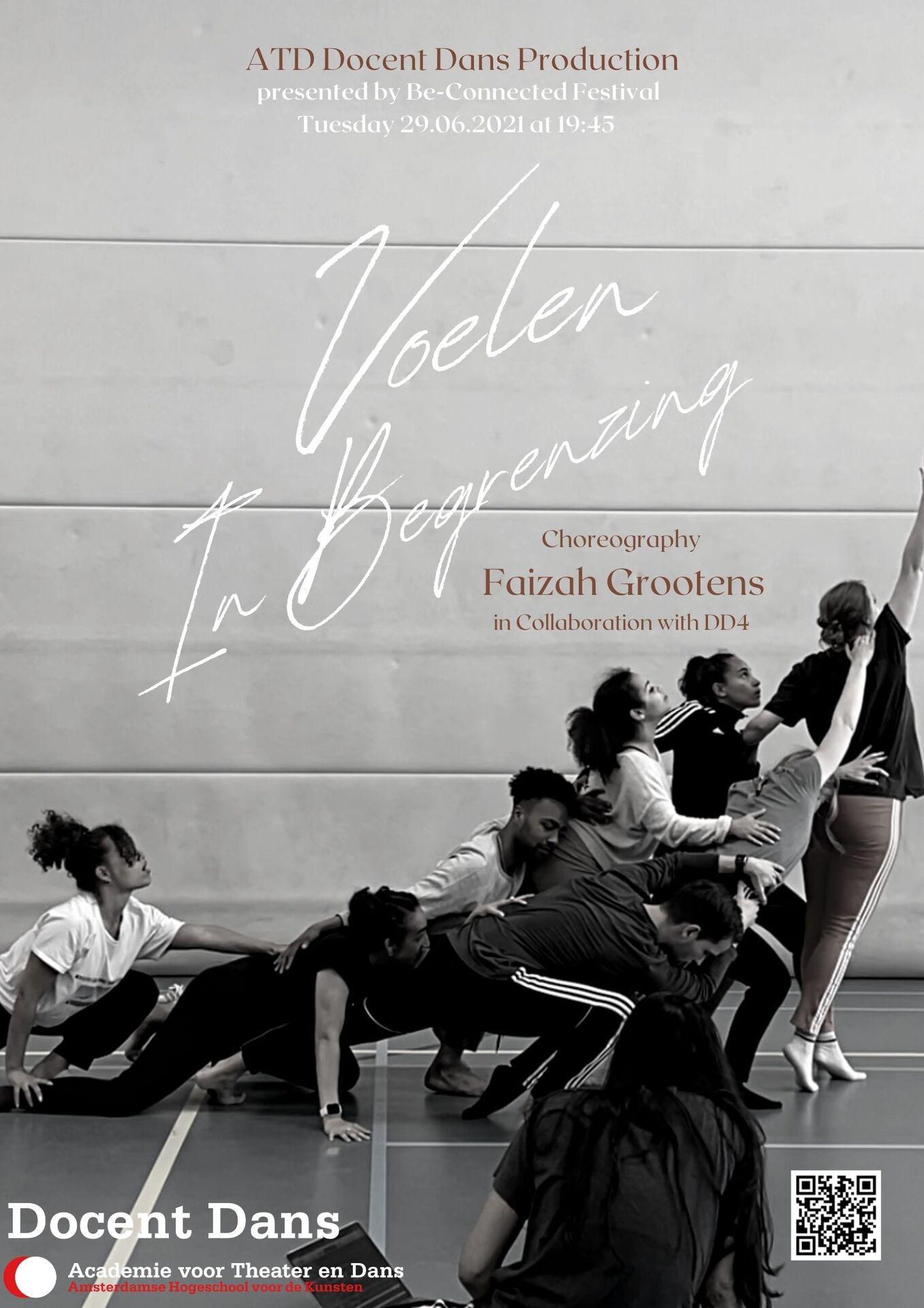 Connecting Cultures Dance Freedom of Movement International No Language barrier Opleiding Sensitivity